KENT A. JEFFIRS, ATTORNEY AT LAW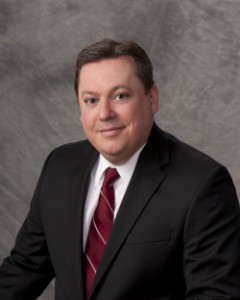 Dealing with the loss of a loved one, or a loved one requiring special assistance due to an accident, illness, disability, old age or youth, are life events that everyone must face sooner or later. Statistics tell us that over half of Americans do not have a will or trust in place to provide for the orderly and efficient handling of their affairs upon their death. Approximately one in four persons will at some point in their lives suffer from a disability or become incapable of independent living without assistance. For over 20 years I have devoted my legal career to helping others facing these difficult and challenging personal and legal situations by providing sound legal advice and representation to families when they need it most. With over 20 years of experience in wills, trusts and estates, I am well-equipped to assist you in preparing for those difficult but inevitable life events or in helping you through them when they occur.
I am a lifelong Indiana resident, having grown up the ninth of twelve children in the small town of Plymouth, Indiana. My wife, Calliopi Liontakis Jeffirs, and I live in Crown Point, Indiana, and have three children, Stephen, Nicholas and Maria. I have personally experienced and understand the importance and difficulty of providing proper care and planning for young children and for elderly parents with disabilities or health issues. Just after I became a lawyer over 20 years ago, my older brother died in an accident at age 29 with no will for his wife and 11 month old daughter. Handling his estate cemented in my mind and my career the need for everyone to have a proper estate plan to deal with life's uncertainties.
I received my undergraduate degree from the University of Notre Dame, with honors, and received my Doctorate of Jurisprudence from Indiana University – Bloomington, magna cum laude, where I was a Member and Associate Editor of the Indiana Law Journal. After fifteen years of practice in wills, trusts and estates, in 2007, I was part of the first group of attorneys to be certified as an Estate Planning and Administration Specialist by the Indiana Trust and Estate Specialty Board. There are only about 100 such certified specialists in all of Indiana. I am also a former President, Vice President and Board Member of the Lake County Bar Association and served as Chairman of the Trust and Probate Section of the Lake County Bar. I served on the Board of Directors of the Crown Point Chamber of Commerce, the Crossroads Regional Chamber of Commerce and the Notre Dame Club of Northwest Indiana. I belong to the Lake County, Indiana State and American Bar Associations, the Calumet Inns of Court, Crossroads Regional Chamber of Commerce, AHEPA and the Crown Point Rotary Club.
I strongly believe in sharing my knowledge and experience with the public and with other professionals whenever possible. I am a published author and frequent speaker on wills, trusts and probate matters. I am the author of "Always the Last to Know: No Notice is Good Notice for Disinherited Family Members Who May Challenge the Validity of a Will," published in Res Gestae, the Journal of the Indiana State Bar, advocating the reform of Indiana's probate notice requirements. This scholarly work was acknowledged by the Indiana Supreme Court in the case of Troxel v. Troxel, 737 N.E.2d 745 (Ind. 2000). During my legal career, I have testified in court proceedings as an expert witness on probate matters and have presented numerous seminars to the public and to attorneys on topics such as "Protecting Your Assets from the High Costs of Guardianship and Long Term Care," "Transferring Your Assets to Your Family Without the Time & Expense of Probate," and various other trust and probate issues. My continuing legal education seminars for attorneys have included: Trust & Estate Planning: Concepts and Techniques; Hot Topics in Estate Planning and Probate; Probate & Estate Administration; Supervised & Unsupervised Administration: Considerations and Procedures; A Practical Guide to Estate Administration in Indiana; Planning & Administering Assets Outside of Probate: Land Trusts, Joint Accounts, POD/TOD and Other Non-Probate Transfers; and The Probate Process From Start to Finish.
I was elected in 2003 to serve as Judge of the Crown Point City Court hearing traffic cases, city ordinance violation cases and other local offenses. I sit as Judge every Tuesday which is the only day I am unavailable at my private office for consultations regarding wills, trusts and estates. I continue to serve as the Crown Point City Judge in addition to my long-standing private practice to this day.
If you are interested in skilled and individualized legal advice, please call or email me for a free consultation. Estate planning, probate, guardianships and powers of attorney are intensely personal matters and can be legally complicated. They cannot be handled properly without sound legal advice and cannot be properly addressed with mere forms you print off the internet or prepare yourself. They require legal knowledge and individualized attention. I personally handle every case from start to finish. While other lawyers may charge you for services you may not need, I will analyze your unique situation and listen to your wishes before advising you or preparing any legal documents. I always charge only reasonable fees, agreed upon up front following the initial consultation, and will always offer suggestions on ways to reduce the time and costs associated with estate planning, guardianships and probate. As an experienced estate planning attorney, my goal is to meet your needs in the most cost-effective manner possible. Take advantage of my free initial consultation to learn about the benefits of obtaining the services of an experienced wills, trusts and estates attorney with your best interests at heart.